My son has been affiliated with The Opportunity Center since he left school in 2002, 13 years ago. We couldn't have asked for a better place! After reaching the age of 21 there aren't a lot of places that provide a 12 Month Structured Program for our children with special needs. It is called "The Opportunity Center" because it truly provides many opportunities for them to continue learning and being involved with many activities. Sylvia and Nadine are the most caring people I have ever met.
Judy Pisani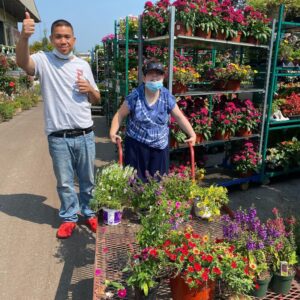 Our son, John, has been attending the Opportunity Center since the Summer of 2005. To him it is a place of fun, learning, companionship and exploring. The Center is a second family to John and if I give him the choice of staying home or going to the center, he always picks "going to the Opportunity Center."
Sue Basili
The Opportunity Center's dedicated and caring staff and volunteers have created a home away from home for our son, Brian for the past seven years.  Monday through Friday, Brian arrives at The Opportunity Center looking forward to a fun-filled day and always returns home with a smile on his face.   He especially enjoys the daily music, dance, art, cooking, playing games, bowling, day trips … to name just a few of the many and varied activities provided.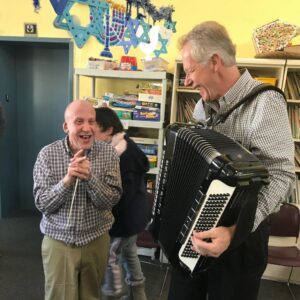 After having looked at several programs, we decided on The Opportunity Center – the best decision we ever made regarding our son.   The Opportunity Center provides a benchmark program that meets the social, educational and vocational needs of Brian.   Kudos to The Opportunity Center! 
Dr. & Mrs. Timothy A. Nunn
The opportunity center means peace of mind and comfort for us and for our daughter, Janice. We had a difficult time finding a place for Janice and the first day she walked in we felt she was in her second home. From day 1 she fit right in and always comes home happy.